General
Advantages of Custom Display Boxes
Custom Display Boxes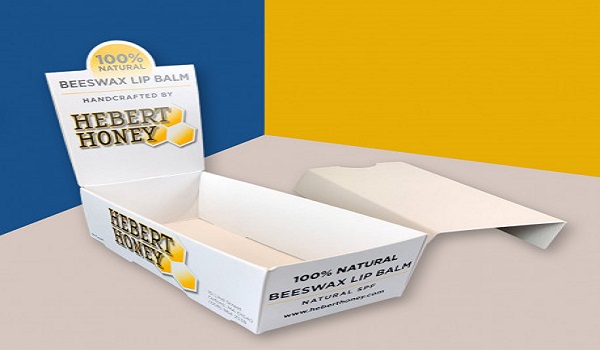 When you have a product you want to showcase, you should consider investing in custom display boxes. This way, you can make your product stand out from the crowd. The box you choose should also be appropriate for the product you're displaying. The world today is changing at a rapid pace, and people are becoming more selective and less likely to buy things they don't need. A well-presented box will have a positive impact on a potential buyer's decision to buy.
Ideal Custom Display Boxes
The designs and colors on display packaging must be attractive to catch the eye of the customer. Animated textures and designs are especially appealing, as they can add a touch of style to the products they hold. Even a simple and classic design can look trendy and creative. You can also use patterns to tell a story, complementing the products on display. Let's discuss some of the advantages of custom display boxes in this article. Read on to discover more.
Counter Display Boxes
Countertop displays are perfect for attracting the attention of consumers and expanding the number of buyers. Custom display boxes are made of corrugated cardboard and may come in different rows or sections to accommodate different products. Some counter showcase boxes come with pegs for individual items, while others have a single compartment for brochures. These counter display boxes are a great way to draw in customers at a crucial point in their shopping experience.
Perforated Display Boxes
Combined point-of-sale display case and transit packaging system, perforated display boxes are ideal for displaying merchandise and reducing replenishment time. They feature a perforated header for incorporating advertising or other communications material and can be customized to suit a wide variety of purposes. This versatile display packaging is also ideal for showcasing fragile or usable products. Read on to learn about the benefits of perforated display boxes and what they can do for your business.
Dump Bins
Dump bin displays are great for displaying bulk or individual items, including CDs, water, and sports equipment. They can also be used as a way to showcase various events and promotions, as well as store brands and products. A bin display is a great way to maximize space and attract attention to the items you sell in your store. In addition, bin displays are great for showcasing various items, including school supplies, water, and sports equipment.
Power Wings
Power wing displays are flexible and versatile in-store displays. They attach to existing shelves and fixtures and are positioned at eye level to promote impulse purchases and add-on purchases. Retailers can choose from a wide variety of custom power wing display options to best suit their unique needs. Here's how you can maximize your sales with power wing displays. Read on to find out how you can create the perfect custom display box for your power wing display.
Corrugated Display Boxes
Custom-printed corrugated display boxes are a great way to increase sales by creating a shield over the product. The components of custom-printed corrugated boxes include printing, lamination, and box material. A great packaging box will contain a balance of these components. An expert knows how to adjust each of them to create an effect that will help increase sales. A little research will go a long way in making your displays a success.
Foldable Display Boxes
These days, if you want to make your products look unique and attractive, you can buy custom display boxes. They are available in different styles, designs, and sizes. You can buy display boxes that have an auto-locking bottom or ones that are foldable. They are the most convenient packaging solution for many types of products. And the best part is that you can get them in any design and size you need.