Business
4 Customer Reviews Examples That You Can Display On Website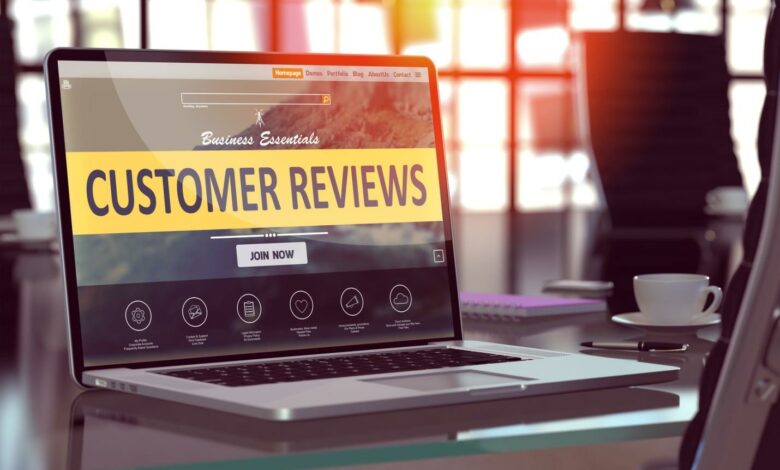 A simple validation from a customer sitting in Brazil can make your day in Scotland. 
When it comes to proving the worth of your company, positive customer reviews are just as important as your revenue. These reviews indicate the success of the business, customer satisfaction, and, hopefully, long-term possibility. 
The best part of customer reviews is that they are one of the most reliable marketing tools for your business. The way you amplify and add customer reviews to websites can help your customer acquisition strategy because they have a big impact on your target audience.
In case you still doubt the potential of reviews, let me tell you, according to a survey by Built With, there are currently half a million live websites that are using the Google review widget and leveraging its capabilities. 
Therefore, in this blog, we are going to discuss unique ways to display Customer reviews on the website. 
Types of Customer Reviews You Can Display On Your Website 
When it comes to displaying feedback, brands are usually confused about which review platforms to choose. Here's a list of four of the most reliable review platforms that you can use to display on your website. 
1. Google Reviews 
Google Customer Reviews is a free program allowing customers to write feedback about any purchased product or service from your business.
Google Customer Reviews assist you in becoming eligible for seller ratings. In case you are unaware, Google reviews play a vital role in businesses of any niche as 90% of online customers look to reading Google reviews before making any purchasing decisions. 
You can display a badge with the Google brand and your seller rating if you participate in the review campaign by Google. Your seller rating will also appear in Google Shopping and Search Ads. This program can highlight the fact that you consistently provide a fantastic shopping experience to your customers. 
Once you have enough Google reviews, you can embed your Google review widget on website. This will help you to flaunt the positive feedback to your website visitors. A Google review widget is basically a functional block on website that displays all of your Google reviews.
To embed Google reviews on your website, you can use any social media aggregator tool. These tools usually have a no-code process, which means you do not have to hire any developer. 
Using such tools, you can choose the reviews you want to display on your website. 
2. Yelp Reviews 
Yelp is one of the most popular reviews and rating sites for local businesses. 
Yelp.com is a social networking site and crowd-sourced local business review site. The site has individual location pages, such as restaurants or schools, where Yelp users can submit reviews of their products or services using a one to the five-star rating scale.
According to Upserve, Yelp attracts over 50 million unique website visitors per month, all of whom are looking to visit their next restaurant, get their next haircut, or hire someone for a job at their home. 
Therefore, a negative review can be the difference between someone giving you business, or choosing to give it to someone else.
3. Airbnb Reviews
Airbnb is a tourism marketplace where people can find homestays and hotel stays.
You can also rent out your space to someone looking for lodging in your area. This is a simple and stress-free way to supplement your income from your property.
Airbnb reviews are an excellent way to gain new customers and exposure; they are also one of the most important factors in consumers' purchasing decisions.
Customers use reviews once they've gotten what they want at the end of the sales funnel. Reviews of products or services assist them in making their final decision.
4. Facebook Reviews
There are nearly a billion monthly active users on Facebook. This makes Facebook one of the most powerful marketing tools available. Facebook has recently evolved into a marketplace, and users adore it.
The most difficult aspect of acquiring new clients is gaining their trust. One of the best ways to gain the trust of your target customers is to show them your Facebook reviews. After all, you have to be present where customers are.
Displaying reviews enables you to build a positive brand image and increase website engagement. This also greatly aids you in generating leads and driving sales on a larger scale. 
Benefits of using Reviews on your website
Reviews help you to better understand your customers and improve your customer service without having to do much. 

Helps you establish credibility and transparency. 

Reviews help you boost your SEO ranking, as the reviews contain keywords that are relevant to your business. This helps Google to understand your business in a better way.

Free advertising of your product or service
In a nutshell
Now that we live in an online review culture where people are afraid to decide unless they see someone else had a positive experience, it's critical that your company follows suit by displaying positive feedback for all to see.
An online customer review states why you are the best choice for a product or service. Showing your customers that you respect their needs and that you offer high-quality customer support is something that leads you to repeat customers. 
However, you might struggle to manage and generate leads without the right tools and strategies. So chose right tools, display customers reviews and achieve your business goals.